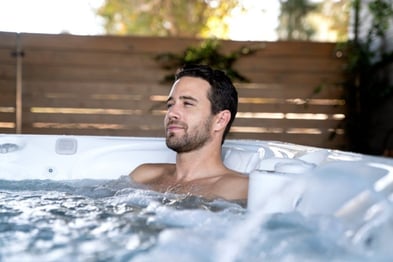 Recently, I was chatting with a good friend of mine, wondering why she has yet to add a hot tub to her list of home improvements / investments. Her answer was so simple, and as a mother of 2, it surprised me that I hadn't come to this conclusion already....
Yes, budget and maintenance were factors she was considering, but she told me the biggest factor for her, was getting to the store. She told me the last thing she wants to do after 8-9 hours of work, or on the weekends where time seems to disappear so quickly, is load her kiddos, both under the age of 5, into the car and try to corral them in the store, while attempting to look at hot tubs and figure out which one would be the best fit for their family.
As a mother that didn't really take her kids anywhere before the age of 4 for that very reason, I totally sympathized…just the loading and unloading kids from car seats and worrying about diapers, potty training, packing backup clothes, snacks, toys, etc. etc. etc….that's enough to wear anyone out! (Thank goodness for Wal-Mart's recent drive through grocery pick-up!!!)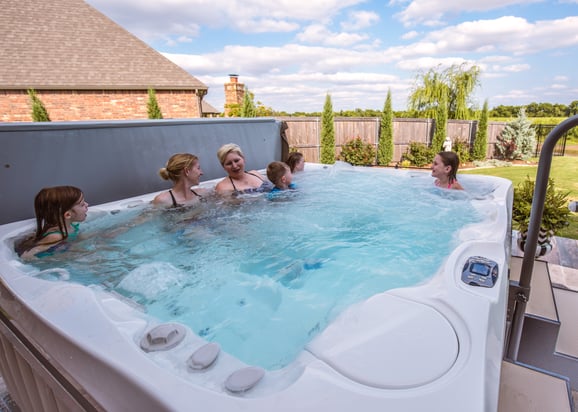 It got me to thinking though, with so much information now being online, and a variety of hot tubs being sold through online outlets, why should anyone really need to leave the comfort of their own home to purchase a hot tub if they don't want to? With the exception of a wet test, everything that we show in the store can be done in your home with the help of website images and videos, and in most cases, you can even put the various color combinations together on the hot tub model of your choice, right on the manufacturer's website.
So, we are going to start something new – for all of you busy moms, dads, workaholics, or just those of you with crazy schedules that would love to own a hot tub, but don't know when or how you are ever going to make it into the store to shop – we are offering FREE in-home consultations. We will help answer any questions you may have, walk you through the finer points of hot tub ownership, maintenance and water care, help you determine the best hot tub for you and your family's needs, and even take a look at your location to make any recommendations on your site selection.
Purchasing a hot tub is an investment in relaxation and well-being – what better way to start that journey than from the comfort of your own living room?!