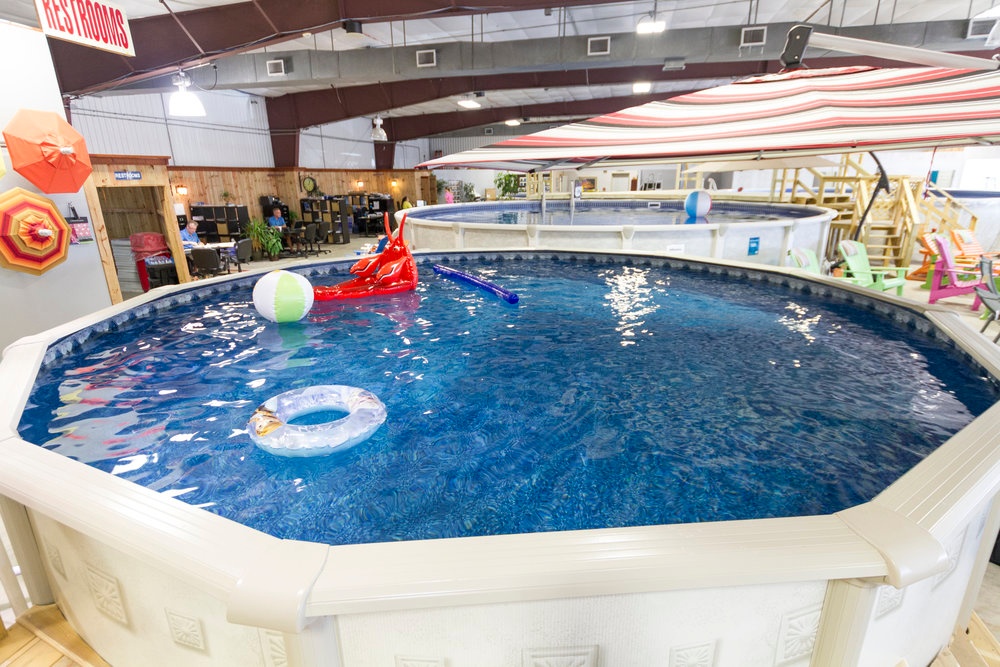 Temps are dropping and you want me to buy an above ground pool?!?!
One of the most frequent questions we hear is 'When should I buy an above ground pool'? A lot of this is truly personal preference, however, if you are looking for the best deal, or want to ensure you have your pool ready for a big Memorial Day weekend celebration, we have compiled some information below to help you make the best choice for your family.
Most pool retailers have a pretty good feel on the market and order what they are going to need for the season. In most cases, by the end of September, they are out of stock and have already placed their order for the next season. However, there are years where it may have rained early on in the season and dealers have remaining inventory going into fall and early winter, or maybe they just simply over-ordered! If this is the case, and you are a price only shopper, the prices will generally never get better than this time of year (October – December). You could expect to see up to 40% off in-season pricing. There is a small down side to this discount though; you will be buying from what they have in stock and not all models or sizes will be available. The plus side – your pool will be installed and ready to be enjoyed in the spring and you potentially saved 40% if you aren't extremely particular about size/model combo!
If you have a particular model and/or size that you just have to have, and it isn't in stock when you go shopping in the late fall, winter is the next best time frame you will generally see for deep discounts and special offers. Pool retailers are generally warm weather people and don't particularly care for winter! They are so ready to get the season off the ground, there will be incentives for those 'early planners' that purchase in January/February and are ready to install when those random 60+ degree days pop up, as they do in Oklahoma! Most retailers start receiving their orders for the season in January, which means you will have all sizes/models to choose from, and since it is early in the season, you can get the pool installed once that warm day rolls around, and you will be ready to kick off the season once the spring weather arrives.
The typical 'pool season' starts to kick off around Spring break (mid-March), and runs through July. This is the time period you will see normal pricing with specials being offered throughout the summer based on the retailer. The plus side to waiting until early spring is less time spent explaining to your kids why they can't go swimming, however, as April/May tend to be our rainy months in Oklahoma, you could potentially wait a bit for install. If you do find yourself waiting through the rainy season for your install, the silver lining is during 2016, the swim season lasted well into October, and we didn't see people begin closing their pools until Daylight Savings time ended—so you will have plenty of time to enjoy your new favorite pastime!