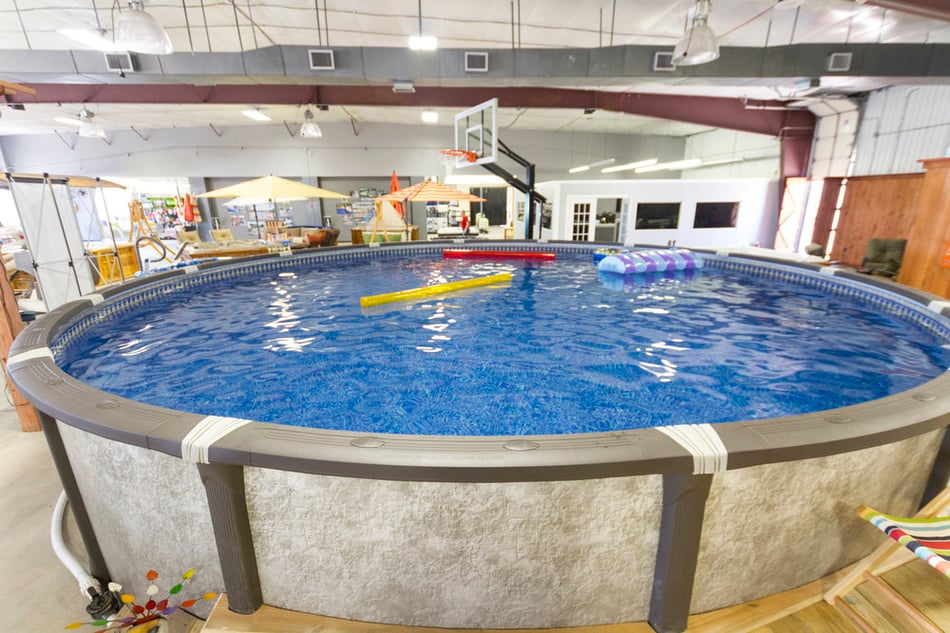 Making the decision to invest in an above ground poolfor your family is a very exciting decision and one that will provide many years of fun family memories. We get a lot of questions on the next steps and what things need to be considered when trying to decide what size of pool to get and where to place the pool. We have compiled a list of points to consider and our recommendations as you are working through planning for your new above ground pool.
Measure for the pool and ensure there is an additional 18" of workspace around the entire outside edge of the pool—you will definitely want to be able to walk around the entire perimeter for maintenance and upkeep.
Decide on the placement of your pump and filter—keep in mind, your pump cord will only be approximately 2' long. You will need to arrange for an electrician to install a 20 amp stand-alone breaker for the pool pump. Extended use of the pump on an extension cord can ruin the motor and will void the warranty.
Be sure to watch for overhead power lines—Country Leisure will not install a pool directly beneath overhead power lines, and pool must be at least 5' clear of any overhead power lines in the vicinity for safety precautions.
Depending on where you live, you may need to get a local permit—some cities in Oklahoma require a permit for above ground pool installation, most however, do not currently—make sure to reach out to your local City Hall to ensure compliance with any regulations or easements that may affect your yard.
Try to find the flattest area possible in your yard to avoid additional excavation fees and excess dirt being left behind.
Place the pool as far from any trees if possible, this is simply to aid in keeping the pool water clean.
Make sure you are aware of any buried lines, water, sewer, lateral lines, or sprinkler lines—this will avoid the disappointment of having to move your pool location or changing the overall size of the pool.
Hopefully these items help in determining the best size of pool for your specific yard and things to consider to make the next step of selecting your pool & pool installation go as smoothly as possible!