Last Thursday we had the honor of hosting the Moore Chamber of Commerce with a Business After Hours event. We were so excited with the urnout, and hope everyone that came out had a great time. Rusty, our construction foreman and company president, highlighted the versatility of the Memphis Grills that we sell in our store—he smoked a pork shoulder, four briskets, grilled chicken wings, and, on the exact same grill, I baked chocolate chip cookies and brownies! It's an awesome option for those hot summer days when you don't want to turn on the oven, but would love some freshly baked cookies, cupcakes, or brownies!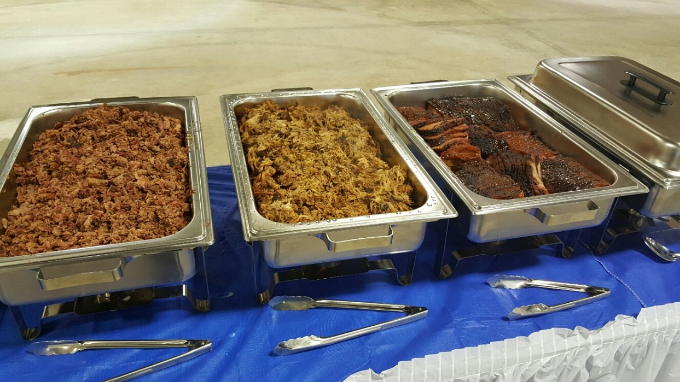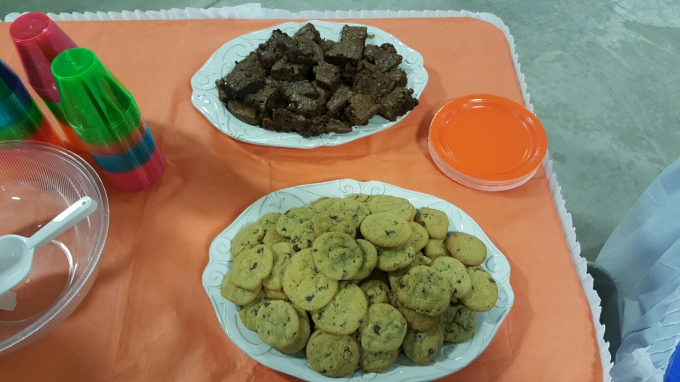 We had a great time chatting with everyone and letting all the Chamber Members know what our new products are and the projects we are starting to get involved with. We also had five different prizes that were given out—the winners were:
• Gift card basket was won by Paul Roberts with DNR Vending
• Grilling Accessories basket was won by Jessica Max with Allstate
• 50% Coupon off any grill purchase was won by Staci Pruett with First United
• 50% Coupon off any furniture purchase was won by Deb Jones with the City of Moore
• Brand new Memphis Grill was won by Adam Graham with Youth for Christ
Congratulations to all that won—we hope you enjoy your prizes!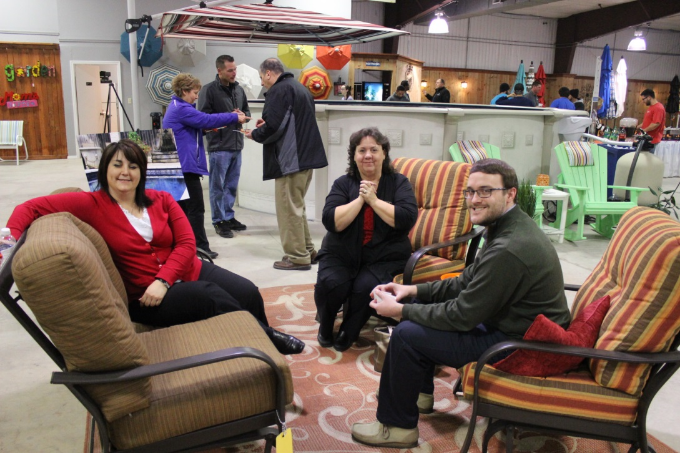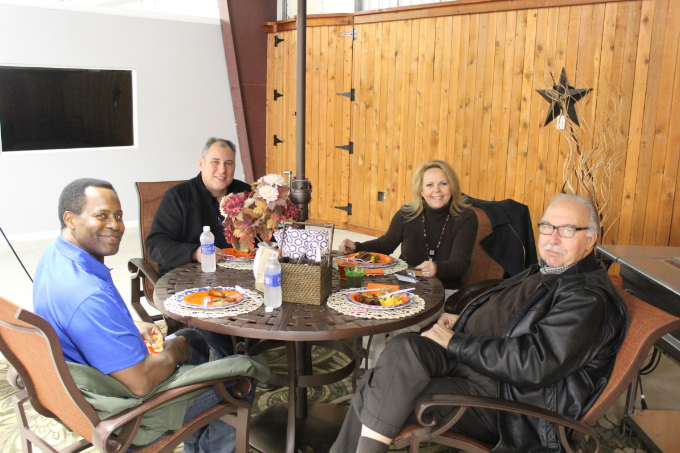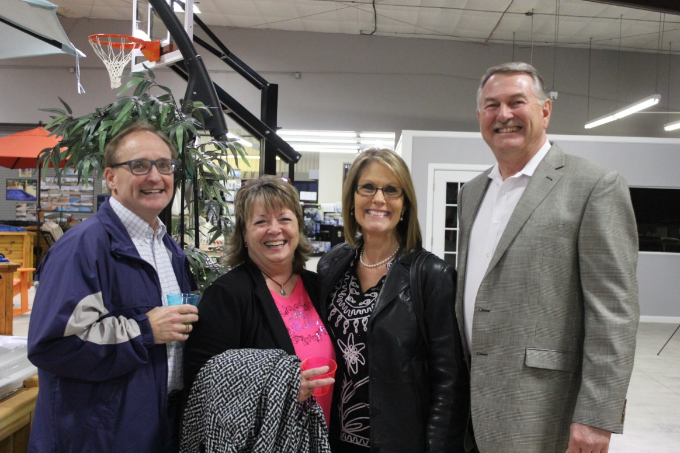 It was our pleasure to host the Moore Chamber and we are looking forward to next year! Thank you again to all who came out to support us in our home community of Moore, and we look forward to seeing you throughout the season to help with any of your backyard dreams!