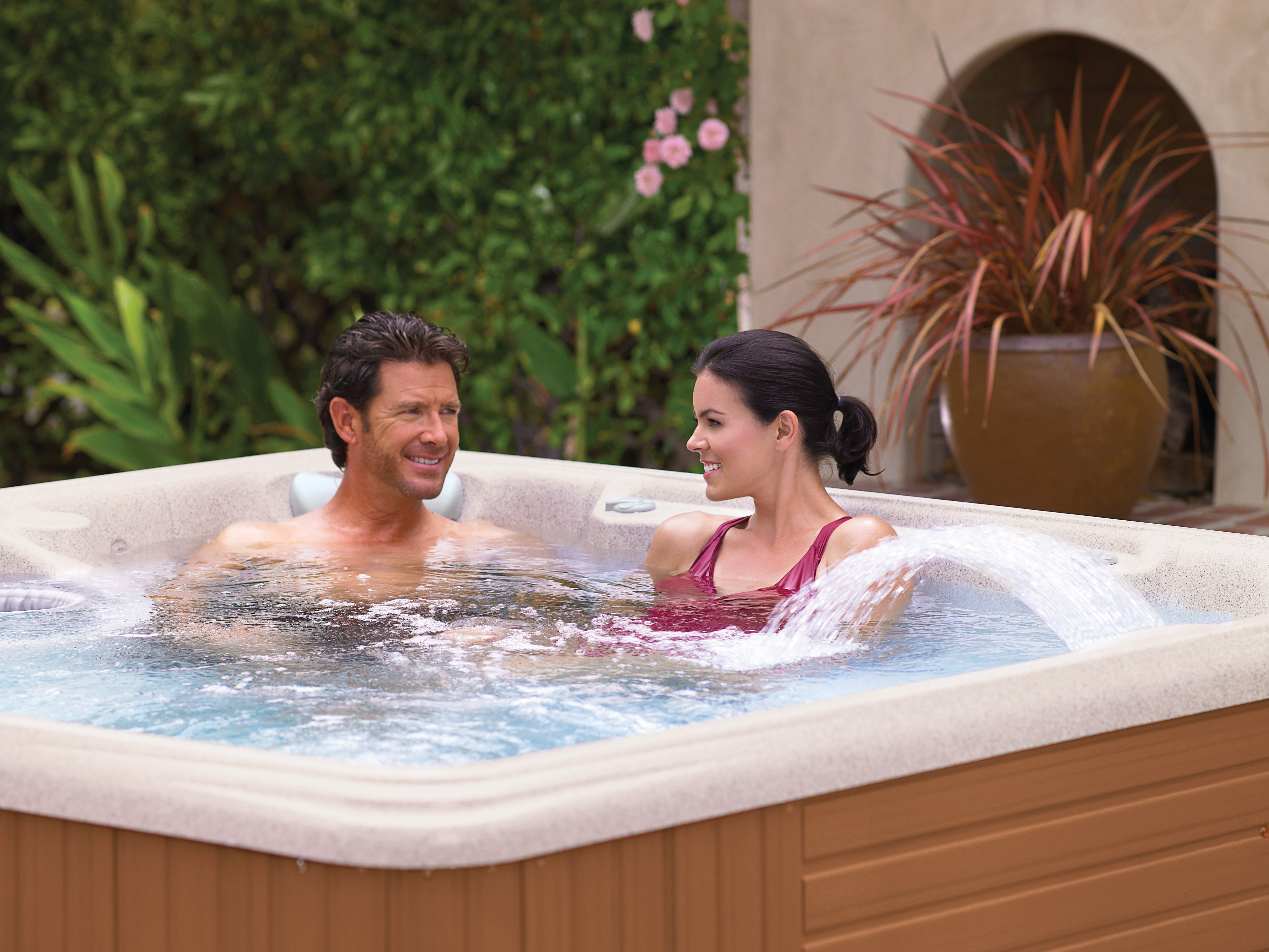 I recently realized that we write blogs about many hot tub topics - how much they cost, how to maintain your hot tub, the benefits of owning a hot tub, but we haven't spent very much time looking at each particular model in depth, and the benefits of each one.
Our goal is to provide as much information as possible to you, so that you can research, shop, analyze, etc at your convenience. Some prefer to come and see all the hot tubs in person and that's great. For others, making a trip to the store, might not be ideal - hopefully, we can walk you through each model in an effort to help you narrow down your choices, and potentially save you a trip to the store if you prefer!
We are going to start our in depth look with one of the most popular hot tubs we offer - the Caldera Vanto. This hot tub is in Caldera's Vacanza Series, which is their base level hot tub series. The Vanto is an open seating concept, meaning it has no loungers. This allows for more seating options and is very conducive to chatting and social interaction.
(Like what you're reading? Download our free "Hot Tub Buyer's Guide.")
The Vanto has seats for 7 adults and includes a 'cool off' seat. This is a seat that keeps your upper body out of the water and allows for you to regulate your body temperature if you get a bit too warm. Each seat has it's own focused circuit therapy layout - to ensure a full body massage if you spend time in each seat. Or, just focus on the areas that need a bit of TLC that day.
One of the features I love about Caldera hot tubs is the design of their footwells - they design them to not only massage your feet, but to also help you stay in your seat while the jets are on. The Vanto sports a nice big footwell with some fantastic foot massaging jets!
This hot tub comes with 2 pumps to allow for customization of water pressure to the jets. It does not have a dedicated re-circulation pump, so your ozone system will run during your filter cycles - which you can specify when those cycles run and for how long they run each day.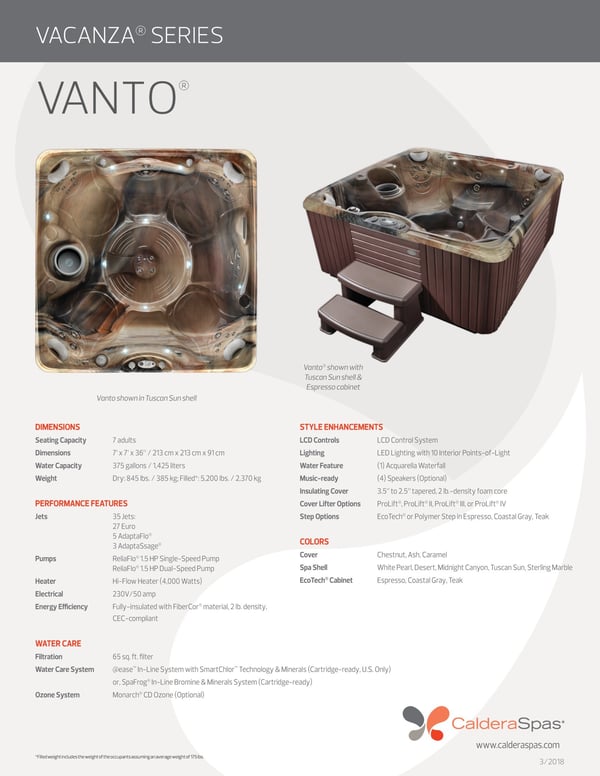 The Vanto, like all Caldera hot tubs, has the Frog In-Line system built in to the acrylic shell, allowing for quick and easy maintenance of your water sanitizer - and we will install ozone standard on this hot tub.
You will also find LED lights and a waterfall on this hot tub. Doesn't seem like a huge deal, but these two things can increase the ambiance in your space with the touch of a button!
On the more functional side, the Vanto is fully insulated with Caldera's FiberCor insulation, and has an EcoTech cabinet for easy maintenance and superb durability.
Caldera has a fantastic in depth page on the Vanto that shows the types of jets in action and where they are placed. This page also allows you to play around with color combos for your hot tub cabinet and shell to find the perfect colors for you.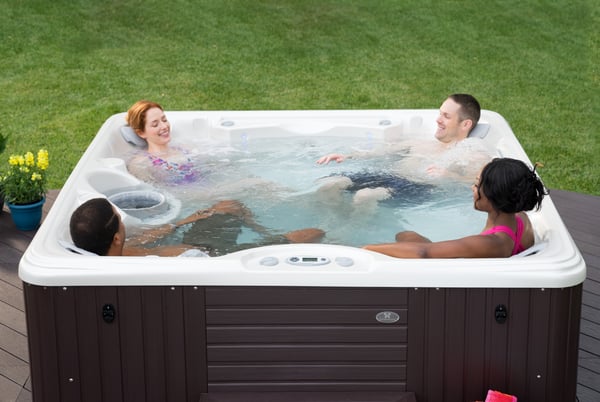 Shopping around and not sure how the Vanto stacks up to other hot tubs you have looked at? Here is a link to an in depth comparison of the Caldera Vacanza Series to an equivalent Master Spas Series. While this doesn't compare the Vacanza Series to all the competitors out there, it highlights the areas where you will find the main differences between the brands, and then you can determine which differences are most important for your purchase.
The Vanto is a fantastic hot tub for hosting friends, or just getting together at the end of a busy day to touch base with your family and enjoy each other's company without all the distractions of technology. The open seating is great for conversation, and with targeted jets in each seat, you are sure to find your favorite spot!
Interested in shopping for a new hot tub from the comfort of your own living room? Let us know and we will be happy to come to you with a free in home consult where we can walk through all of your questions and help you find the best hot tub for you and your family.