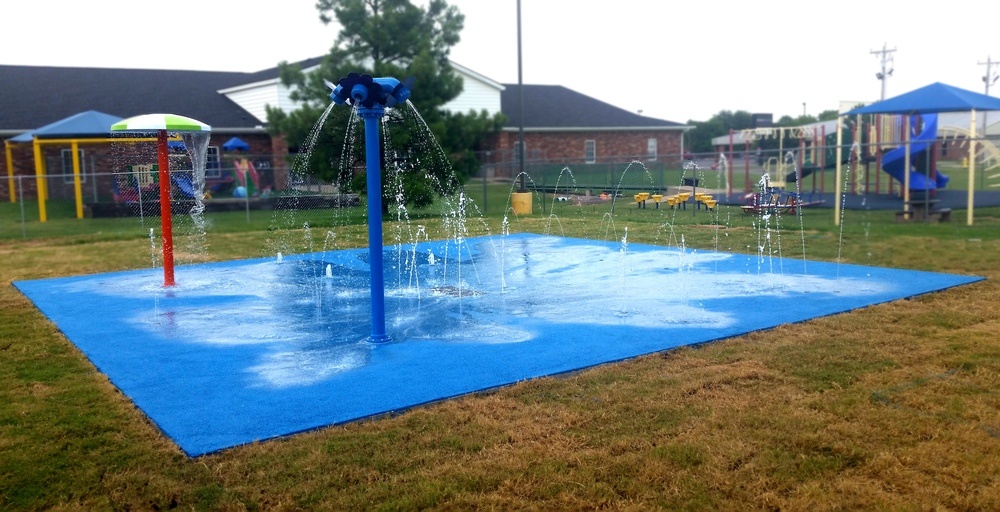 Splash pads, also known as spray parks, are starting to pop up more and more around the state of Oklahoma. This has been something near and dear to my heart. I grew up as a competitive swimmer and one of my early jobs was a lifeguard. Needless to say, water safety is ingrained in your head.
Seeing kids who couldn't swim well, but loved the water and were willing to jump right in with no fear, was so sweet and innocent. And yet, so scary at the same time! As I got older and started my own family, I started having the normal 'mom' fears. Spending time around water my entire childhood, I wanted a pool in my yard but having a baby and a toddler, it became a scary thought.
Then I started thinking, what about splash pads? What applications are out there that aren't being explored? How can we keep kids safe and yet allow them the "water play" time they love? A splash pad seems to be an ideal solution for so many applications. In this blog post, I'll be answering five basic questions about splash pads.
The "Who"
Splash pads are truly for anyone: babies, toddlers, pre-schoolers, school age kids, teens, adults, and even grandparents. Enjoying fun time in the water, especially with kids, is one of the easiest ways to get away from the hustle and bustle of daily life. In my observation, I have seen all ages enjoying themselves at the splash pads that are available in the state. Remember running around in the yard with the sprinkler? Splash pads are just like that, only a thousand times better!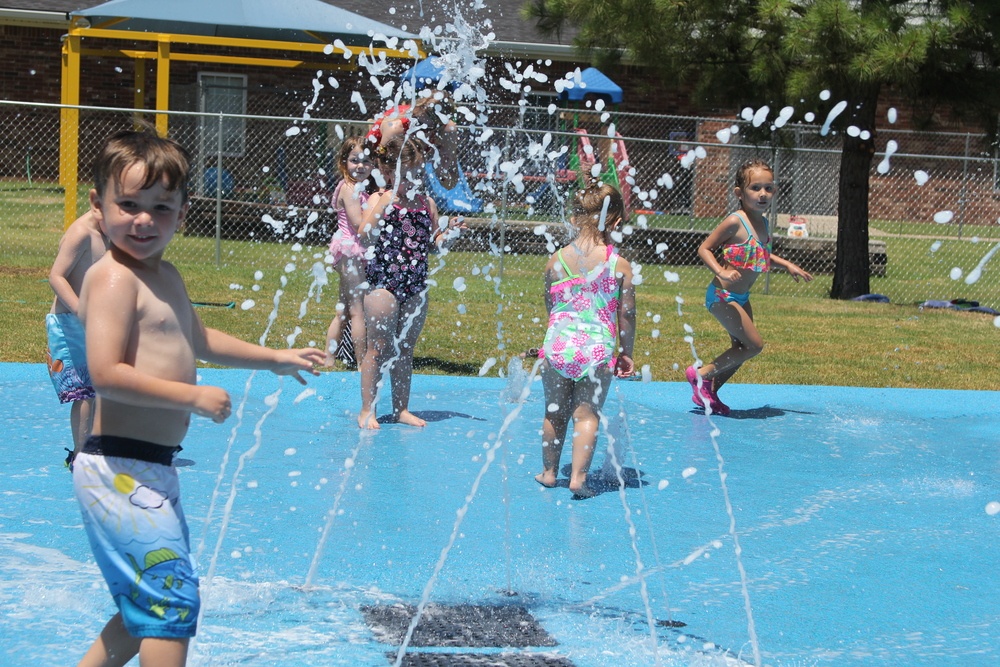 The "What"
Splash pads are concrete pad sites that can be any size. Within that pad, there are multiple jets or nozzles, that spray the water up in differing patterns depending on the style/shape of the nozzle. They can also include ground features like palm trees, dumping buckets, water umbrellas, fire hydrants the list goes on. Custom features can also be designed around a specific theme. Splash pads draw their water either from a city water supply or well. A "single-pass through system" or better yet, a tank can be buried in the ground, allowing for the water to be re-circulated. This allows the use of the splash pad even if your area has restricted water use!
The "When"
Splash pads have an extended season that is different from the normal Memorial Day and Labor Day, especially if you are re-circulating the water. The water is warmed by the pumps as it is re-circulated through the system. So really, as long as it is warm enough outside to be in a bathing suit, the splash pad is able to be used! I have seen them open as early as mid-April and stay open through Fall Break or even Halloween! Now, that's a season!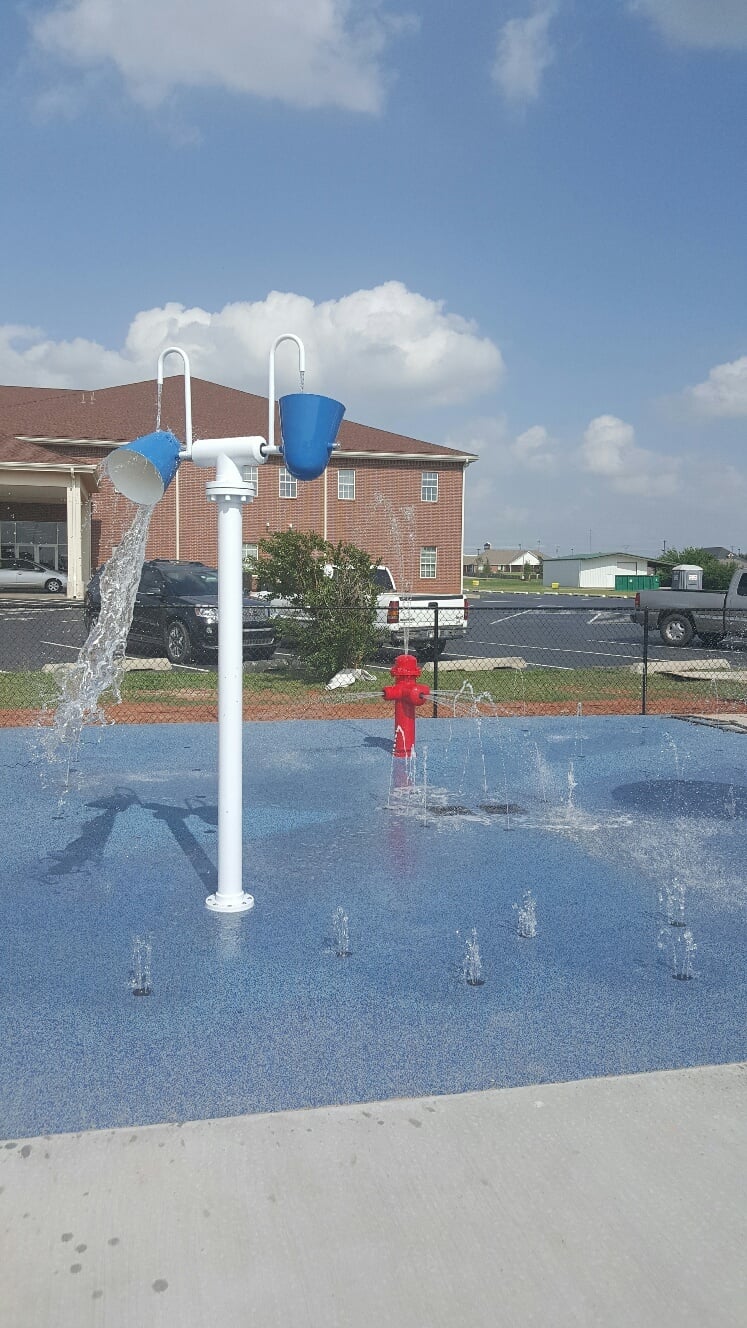 The "Where"
This is a great one. Splash pads can go anywhere! Of course, everyone thinks about them in city parks, pools or in water parks as a part of the kid's area, but there are so many more applications! Think churches for youth activities and Mother's Day Out, daycares for summertime water play, neighborhood developments and homeowners associations, church camps, and even in your own backyard! A residential splash pad can be a great alternative to a pool. Best of all, it can be modified as life changes, becoming an adult water feature or waterfall.
Lastly, the "Why"
This is the best question of all. Why do I feel so strongly about these as aquatic options for all? With no standing water, these are a SAFE option for kids of all ages and swimming abilities! All kids should be able to play in the water without their parents having a near panic attack! Since they are safer, insurance requirements related to commercial applications are far more cost effective than insurance for an entire swimming pool. So really, the question becomes, "Why not?"
- Bethanie Britton