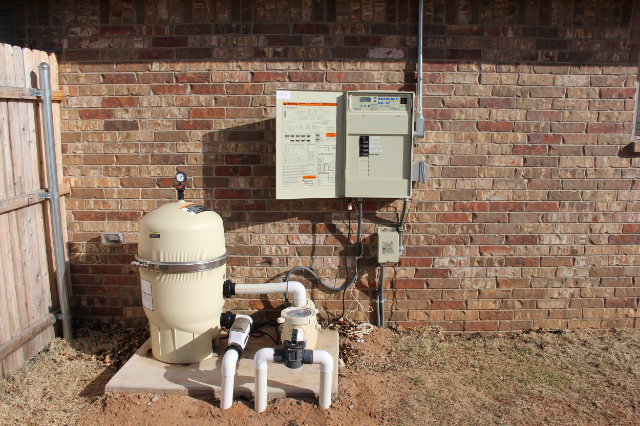 Pools provide great relaxation, convenient cooling off in the summer, and endless entertainment for almost any home. Many homeowners find, however, that the costs and responsibilities associated with keeping a pool clean, safe, and comfortable can require significant investments of both time and money.
Fortunately for busy homeowners, significant technological advancement has let us automate everything from home security to ordering takeout – and, now, even our pool management. Pool automation allows home owners to keep their relaxing oases regulated without too much effort – and it can even help them save money.
What is pool automation?
Pool automation allows you to schedule almost everything – including heating and cooling, filtration systems, sanitizing, pH, waterfalls, and fountains. These various systems can work from a predetermined schedule or can automatically detect changes and adjust conditions accordingly. Automation systems give home owners the freedom to avoid many routine chores associated with a pool: instead of doing a pH test yourself, you can just check in periodically to see how the automation system is working.
Another perk: pool automation can also help you save money on the various utility bills associated with your pool, sort of like a programmable thermostat can save you money on your energy bill.
What automation options do pool owners have?
There are a variety of different automation systems, depending upon your needs and preferences. Different systems can be integrated with a main controller and remote, or they can be accessed with smartphones or other mobile devices.
Automation systems can also control different aspects of the pool.
If you have waterfalls or fountains, colored lighting, or similar features, you can choose systems that allow you to automate these functions.
On the other hand, if you're looking more for a system to handle pool filtration, heating, and pH balance, you can opt for a slightly simpler system.
If you're unsure about what you need for your particular situation, you should get in touch with a professional.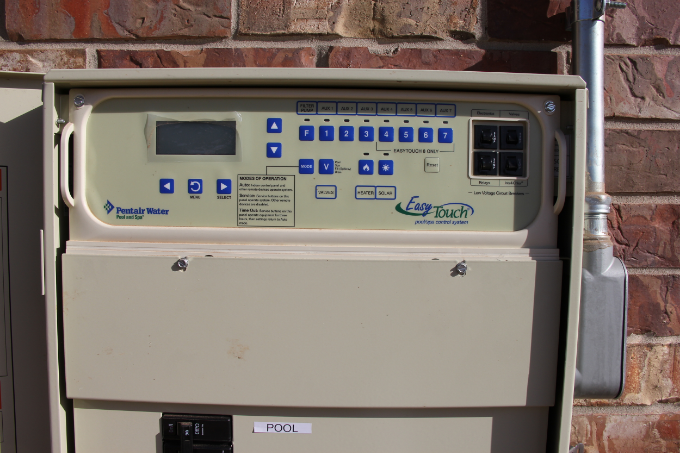 How does pool automation help save money?
Many people tend to leave their various pool systems – including heating, filters, and lighting – on more often than is necessary. Automation systems can help ensure that the systems are only left on for the exact amount of time necessary. They can also prevent chemical balancing systems from over-correcting imbalances or prevent the heating system from turning up to too high a temperature.
You can also use automation systems to take advantage of off-peak pricing. Many energy companies give a discount to home owners who agree to lower energy usage during peak hours.
At most, pool automation can help you save up to 70% of your annual pool-associated energy costs; at the least, you'll save yourself a lot of time and worry. You bought a pool to enjoy it, after all – not to worry about it.